GARAGE DOOR REPAIR SPECIALISTS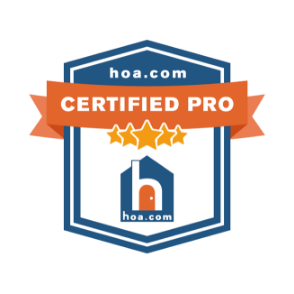 Check Out Our reviews
Scott and team were very responsive and delivered a great service quickly. They seem very knowledgeable and were professional throughout. Very happy with the experience.

Alex LaPointe


February 3, 2023

I did the online search for garage work and reviews for the company with a 👍Scott scheduled the appt, came out and explained everything done wrong from the previous owner's... read more work.Gave recommendations for what is needed to fix the door problem and I was just that comfortable I told him to start the job. It was done with such great work even with electrical faults found in the mixed of it. Scott explained all work detailed for what to expect from my repairs and I am a happy customer. I would truly recommend this family owned business.

Tee J


January 29, 2023

Punctual, Professional, Detail Oriented, Cant ask for more.

Vijay Aggarwal


January 27, 2023

Skander Kechaou


January 20, 2023
Garage doors are built to last, but wear and tear can take its toll over the years. If you notice that your garage door is sagging, noisy, or has problems opening or closing, it's time to get it repaired by qualified professionals before you have to deal with an inconvenient or catastrophic situation. Luckily for you, those professionals are right next door at Iconic Garage Door Services!
FRIENDLY & FAST GARAGE DOOR REPAIR EXPERTS RIGHT IN YOUR BACKYARD!
Whether you have squeaky garage door rollers, a broken garage door seal, or a snapped garage door cable, you never have to worry since our garage door repair experts are only one call away. Iconic provides the best garage door repair services in Phoenix, AZ, and these other nearby AZ neighborhoods:
Queen Creek
Fountain Hills
Mesa
Scottsdale
Sun Lakes
Maricopa
Anthem
Arizona City
Buckeye
OUR MOST POPULAR GARAGE DOOR REPAIR SERVICES IN PHOENIX, AZ
From lubricating garage doors to fixing broken garage door rollers, we do it all. Here are a few of the most common garage door repair services in Phoenix, AZ, that we perform:
GARAGE DOOR OFF TRACK
Damaged, loose, or dirty tracks commonly cause garage door wheels to come off track. Brute force, or heavy impact can also send the rollers off the garage door track like running into the garage door with a car, for example. If you suspect you have bent or damaged tracks, loose tracks, or dirty tracks that need serviced, call us today for a free inspection and estimate.
GARAGE DOOR STUCK
As garage doors age, they can get stuck when lifting and lowering, even if they are frequently maintained and serviced. Call us immediately if your garage door is stuck, because that is a safety hazard to you and your family.
GARAGE DOOR WON'T OPEN
If your garage door won't open, it is likely due to broken springs or a bad motor in the opener. Call Iconic Garage Door Services today for a free inspection to diagnose the issue, and a free estimate to repair or replace the opener or replace the springs.
GARAGE DOOR CABLE REPAIR
Garage door cables are essential to the function of the door. Without intact cables, your door won't get very far! If you spot damage, or your cable has snapped, contact us ASAP for garage door cable repair or replacement. In many cases, garage door cable replacement will be a better solution since damaged cables can rarely be properly repaired to ensure long-term strength.
GARAGE DOOR ROLLER Repair
Your garage door rollers are more important than you think since they help the door move smoothly along the track without jolting or shaking. Our expert technicians can always provide garage door roller repair or replacement as needed.
BROKEN GARAGE DOOR SEALS
Prompt garage door seal repair is essential for your home to retain its insulation abilities. Unfortunately, sometimes seals degrade as they age, so older doors are more likely to be vulnerable to these issues. Don't hesitate to call us for seal repair!
WHY CHOOSE US?
Same-Day Service
We understand that your garage door plays a vital role in keeping your home safe. This is why we offer same-day service. We aim to address your concerns as quickly as we can.
24/7 Live Telephone Service
Our 24/7 live telephone service is prepared to take your calls. Once you've found a problem with your garage door, don't hesitate to make the call. Our team of professionals is ready to take over and get started on the repair.
No Extra Charge for Weekends or Holidays
We offer the same charges regardless of if you have your garage door repaired on a weekday, weekend, or a holiday.
Emergency Service
You can call us at any time. Someone will be there to take your call and let your concern be known. Our technicians will be there shortly.
All Work Guaranteed
We guarantee the work of our team of professionals because they have the skills and experience to provide the appropriate solutions for your garage door problems.
Lowest Prices
Iconic Garage Door Services assure you that we offer the lowest prices on the market without compromising quality. You can be sure that our experts know what they're doing without you having to break your budget.
Lifetime Warranties Available
Worried about needing another repair soon? You don't have to, because Iconic Garage Door Services provides lifetime warranties on some of our products.
Professionally Trained & Thoroughly Vetted Techs
Iconic Garage Door Repair Services only work with experienced and trained technicians. We can guarantee you that our technicians have the right skills, knowledge, and experience.
All Major Brands Supported
We support all major brands of garage doors. Give us a call today to learn more about the different brands we cater to.
Discounts for Seniors/1st Responders/Veterans
Iconic Garage Door Services also offers discounts for our first responders, senior citizens, and veterans.
$50 Off Any Garage Door Repair with Purchase of Parts
Should you decide to purchase the needed garage door repair parts from our store, we will gladly give you a discount of $50 from your garage door repair service charges.
Family Owned & Operated
We are a family-owned and operated business, and you can trust that we are committed to giving you the best services. We only offer you authentic and trustworthy products because we know quality is one of the ways we can prove our credibility.
Free Inspection & Estimate with No Obligation
Not sure which part of your garage door needs a repair? Call us if you want a free examination and free estimate with no obligations on your part.
HOA.com Certified Pro
We are professionals certified by the HOA! The HomeOwner Alliance aims to let people find local experts in whatever job they are looking for.
Angi Super Service Award
This award means a lot to us and our customers. It indicates that we have satisfied customers during the Angi service award period.
BBB Accredited Business
Getting accredited by the Better Business Bureau is an honor. This accreditation proves that our business has been found to meet the accreditation standards.
Reviewed by Customers on Google at 5 Stars!
Our customers love us! We acknowledge that customers' trust is important for our business, so we strive hard to maintain that trust. We have a 5-star rating for our garage door repair services.
GARAGE DOOR PARTS
A garage door system is a complex machine full of numerous individual parts working together. Each part has a role to play in the safe and smooth opening and closing function of your garage door. If one part wears down or breaks completely, our team can step in and help! Contact us if you need garage door repair on any of the following parts:
SPRINGS
Garage door springs enable you and the opener to easily lift the garage door. Since these support the garage door's weight, it's important to have them repaired immediately to prevent injury due to the door falling, damage to the opener, or allowing slack in the cables. This should also be checked regularly. Keeping the door properly balanced will cut down on repairs. The door should be light and easy to lift.
SAFETY EYES
Nothing is more frustrating than not being able to close the door. Part of the UL 325, all openers manufactured after 1993 has to have working safety eyes. Usually a simple alignment can fix this. If you're experiencing sun interference or your garage door opener is unable to connect to the door's sensors, let our technicians come out and take a look at the wiring and integrity of the safety eye.
REMOTES
This one is crucial if you have an automatic garage door opener. Without a working remote control, it might be difficult for you to open or close your garage door.
KEYPADS
Similar to remote controls, keypads are vital to let you in and out of your garage. If a simple change in batteries won't work, it may be best to call a technician.
OPENERS
You'll know that your garage door opener needs attention if it starts to operate erratically, becomes loud, or the safety reverse test is failing.
LOGIC BOARDS
This is the heart of your garage door opener. Without it, it will be difficult for the garage door to function as it should.
GEAR KITS
If one of the gears or sprockets of your garage door opener becomes worn, it should be replaced immediately for your safety.
BELTS
If you have a belt-driven garage door opener, you may need to have it replaced as it becomes worn with use over the years.
CHAINS
Some garage doors use chains instead of belts. Again, chains can also become worn with frequent use of your garage door opener, or if it is becoming old.
TROLLEYS
This pertains to the rail connecting the garage door opener and the garage door, which may need attention after many years of use.
HINGES
This part connects the different sections of the garage door, keeping them together. These should be lubricated to prevent a noisy door and checked for bends or cracks to prevent damage to the door sections.
TRACKS
Each garage door comes with a set of tracks that may not work universally. Get a professional to get your system checked. If garage door tracks are unlevel or not tapered correctly, they can cause binding or cause the cables to come off the door.
BOTTOM BRACKETS
These attach the cables and bottom roller to the door. These should be checked to make sure they are not rubbing the back of the track, benign, or cracking. Because they are located at the bottom of the door and far away from the spring, people don't associate them with the spring. These are attached to the cables and are under extreme tension. These should never be removed and can cause serious injury if removed without taking the tension off the springs first. We recommend a trained technician to service these.
STRUTS
These are braces to add strength to the door. One of the most common things we see is builders not adding one strut to the top of the small door as the home is sold without an opener on the single door. When an opener is added to the small door without adding a strut, eventually we will see the top of the door bend and crack. These are also used to strengthen the panels, band-aid cracked panels till they can be replaced, and balance out top heavy window sections.
JAMB BRACKETS
This is part of the basic connection between the jamb and the vertical track.
TORSION TUBES
This is another part of your garage door system that helps in the lift system of the door.
SIDE MOUNT OPENERS
This kind of garage door opener is designed for high lift garage doors, vertical, & follow-the-roof pitch garage doors. With a sleek look and nothing mounted overhead, side mount openers are an excellent alternative operator for garage owners.
SPRING PADS
The pad holds the tension of the springs and the spring to the wall. These should be in pristine condition and checked for cracks, since it can cause serious injury.
REVERSE TORSION SPRING
These are designed to mount the springs at the back end of the track by the opener. Reverse torsion springs are used when there are low overhead situations and insufficient room to mount the spring line above the door.
CABLES
This part of your garage door system allows you to easily open the door as they transfer energy from the springs to the door. This is also what carries all the weight of the garage door. These should be tight, with no kinks, or frayed.
EXTENSION SPRINGS
These springs compensate for the weight of a 1-piece garage door to make them simpler to open or close.
SAFETY CABLES
Safety cables are very important as they help prevent you from getting hurt in case the springs malfunction.
ROLLERS
These are the wheels that help guide the overhead door as it goes up and down the vertical and horizontal track system. We recommend our 100k cycle nylon rollers, as they are maintenance-free, and designed to keep the door from being noisy.
BOTTOM SEALS
This part of your system is rubber on the bottom of the door to seal cracks, and help keep water out of the garage door. Uneven concrete can cause gaps under the door. We offer many different styles, sizes, and rodent seals to help seal your door.
TRIM
This part refers to the trim boards, which are added to the outside to seal the sides and top of the garage door.
HIGH LIFT
A high lift conversion will transform your garage door into a system that's higher than regular doors.
SERVICING/LUBRICATING DOORS
This makes your doors move smoothly and effortlessly. Lubricating the vulnerable components of your garage door system can greatly reduce the noise. A simple safety inspection and maintenance can also prevent unnecessary and costly repairs.
END BEARINGS
These parts have to be installed properly or else you can risk cutting the torsion tube. These should also be greased once a year and checked for wear and tear.
SIGNS YOU NEED A GARAGE DOOR REPAIR
Sometimes, it's easy to notice that you need garage door repair services in Phoenix, AZ. Other times, the signs that your door is having trouble are less obvious. Here's a simple guide to when you might need to call us for fast garage door repair!
Obstinate Opener: If your garage door won't open or close when you push the button on your opener, your opener system may need service. Our skilled team will diagnose your problem and recommend solutions.
Cable Complications: Do your door's cables seem to be acting unusual? If your door hangs unevenly, seems to respond to one cable and not the other, or appears to be detached from its cables altogether, it's time to call us for garage door repair services in Phoenix, AZ.
Screeching Springs: Sometimes, garage door roller repair or replacement doesn't solve the issue of your noisy door. If a squeaky garage door roller isn't the culprit, your door might be making all that noise because of broken garage door springs. Since springs are vital to your door's operation, don't put off scheduling a repair for this important component.
Stripped Seal: As mentioned before, your door needs a proper seal to maintain insulation. If you notice that your seal is rotted, torn, or damaged, schedule garage door seal repair immediately.
Opening and Closing Complications: If your garage door gets stuck during operation, reverses unexpectedly, or opens with jerky motions at an angle, you need a garage door repair.
FREQUENTLY ASKED QUESTIONS
When should a garage door be repaired?
Your garage door will often show signs that it needs some attention. This includes problems in opening or closing, making weird noises, warps, gaps, or malfunctions. Contact us today for garage door repair services.
Can a damaged garage door be repaired?
This depends on the extent of the damage. For minor issues, yes. However, if the damage has compromised the structural integrity of your door, or we're talking about serious damage, then it's best to have panels replaced or a full garage door replacement. Contact us today and we will help you determined whether you need garage door repair services or a new door.
How much does it cost to repair a garage door?
Garage door repair price will depend on several factors including the extent of the damage, the brand, or the quality of the parts needed for the repair.
How long do garage door hinges last?
Again, this may vary depending on how often your door is used. It may also depend on how you care for and maintain your door. Call Iconic Garage Door Services to learn about our maintenance services.
What causes garage door hinges to break?
Hinges and other parts of the garage door system will wear out with use and break if not serviced. Iconic Garage Door Services offers garage door maintenance services as well as garage door repair services.
Can garage door openers be repaired?
For minor issues, garage door openers can be repaired, but it's best to contact a technician for your specific problem.
Can garage door opener remotes be replaced?
Yes, your remote control can be replaced with another one that's made to work with your system if it no longer works, or the remote gets lost.
Why is my garage door noisy?
A noisy garage door is likely caused by loose hardware, parts that need lubrication, or worn rollers. These circumstances usually do not require garage door repair, but a simple lube service. Contact us today to learn more.
GARAGE DOOR WON'T OPEN OR CLOSE? DON'T WAIT TO CALL!
Hundreds of happy homeowners in and around Phoenix, Queen Creek, Fountain Hills, Mesa, Scottsdale, Sun Lakes, Maricopa, Anthem, Arizona City, and Buckeye, AZ, trust our family-owned garage door repair company. No matter whether you need a quick garage door tune-up or a major repair procedure, you're in great hands when you call Iconic Garage Door Services! Book an appointment today or give us a call anytime for emergency garage door service, garage door installation, and more. We'll be right with you!