GARAGE DOOR REPAIR SPECIALISTS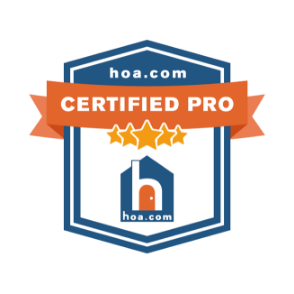 Check Out Our reviews
jake was great really helpful and very kind 100/10 great guy

Hayden Ray


August 23, 2023

I was super impressed with the response time and the knowledge of the installer. Reid was east to work with and worked fast. He repaired my door and it was... read more enjoyable. Go with these guys.

john raslavsky


August 23, 2023

Prompt, professional service! Technician Caleb F. was prompt, pleasant, courteous, knowledgeable and patient explaining and showing me what needed to be done. Excellent experience and I recommend Iconic to... read more others!

Dianna Anderson


August 23, 2023

Blake did an outstanding job!

Patrick Cordova


August 23, 2023
Garage Door REpair
If your garage door is sagging, noisy, or struggling to open or close, you need to schedule garage door repair near Phoenix, AZ. To avoid any problems, get help from skilled garage door repair professionals. Iconic Garage Door Services is nearby and has qualified experts to assist you. We would love to assist you with spring replacement, opener repair, and any other door repairs you need.
SIGNS YOU NEED A GARAGE DOOR REPAIR
Sometimes, it's easy to notice that you need garage door repair services in Phoenix, AZ. Other times, the signs that your door is having trouble are less obvious. Here's a simple guide to when you might need to call us for fast garage door repair!
Malfunctioning Opener: If your garage door won't open or close when you push the button on your opener, your opener system may need service. Our skilled team will diagnose your problem and recommend solutions.
Cable Complications: Do your door's cables seem to be acting unusual? If your door hangs unevenly, seems to respond to one cable and not the other, or appears to be detached from its cables altogether, it's time to call us for garage door repair services in Phoenix, AZ.
Screeching Springs: Sometimes, garage door roller repair or replacement doesn't solve the issue of your noisy door. If a squeaky garage door roller isn't the culprit, your door might be making all that noise because of broken garage door springs. Since springs are vital to your door's operation, don't put off scheduling a repair for this important component.
Stripped Seal: As mentioned before, your door needs a proper seal to maintain insulation. If you notice that your seal is rotted, torn, or damaged, schedule garage door seal repair immediately.
Opening and Closing Complications: If your garage door gets stuck during operation, reverses unexpectedly, or opens with jerky motions at an angle, you need a garage door repair.
OUR MOST POPULAR GARAGE DOOR REPAIR SERVICES IN PHOENIX, AZ
From lubricating garage doors to fixing broken garage door rollers, we do it all. Here are a few of the most common garage door repair services in Phoenix, AZ, that we perform:
Garage door wheels can come off track if the tracks are damaged, loose, or dirty. Heavy impact or force can also cause the rollers to come off the track, such as when a car hits the garage door. If you think your tracks are bent, damaged, loose, or dirty and need maintenance, get in touch with us today for a free inspection and quote. Our trucks are always stocked with the best replacement garage door parts to ensure you get a quality, long-lasting garage door repair.
As garage doors age, the parts rust and loosen. This may cause your garage door to get stuck when lifting and lowering, even if it is frequently maintained and serviced. If your garage door is stuck, it is important to contact us immediately to ensure the safety of you and your loved ones. Don't continue trying to operate a stuck garage door because it will cause further damage to your overhead door system.
If your garage door won't open, it is likely due to broken springs or a bad motor in the opener. Call Iconic Garage Door Services today for a free inspection to diagnose the issue, and a free estimate to repair or replace the opener or replace the springs. We keep replacement springs and opener parts in stock to deliver same-day garage door repairs near Phoenix, AZ.
Garage door cables are essential to the function of the door. Without intact cables, your overhead door won't get very far! If you spot damage or your cable has snapped, contact us ASAP for garage door cable repair or replacement. In many cases, garage door cable replacement will be a better solution since damaged cables can rarely be properly repaired to ensure long-term strength.
Garage Door Roller Repair
The rollers of your garage door are crucial for smooth movement along the track, preventing any jolts or shakes. Our skilled technicians are always available to offer repair or replacement services for your garage door rollers. We also keep high-cycle replacement rollers in stock to ensure a speedy door repair in the event of an emergency.
Prompt garage door seal repair is essential for your home to retain its insulation abilities. Unfortunately, sometimes seals degrade as they age, so older doors are more likely to be vulnerable to these issues. Don't hesitate to call us for seal repair!
GARAGE DOOR WON'T OPEN OR CLOSE? DON'T WAIT TO CALL!
Hundreds of happy homeowners in and around Phoenix, Queen Creek, Fountain Hills, Mesa, Scottsdale, Sun Lakes, Maricopa, Anthem, Arizona City, and Buckeye, AZ, trust our family-owned garage door repair company. No matter whether you need a quick garage door tune-up or a major repair procedure, you're in great hands when you call Iconic Garage Door Services! Book an appointment today or give us a call anytime for emergency garage door service, garage door installation, and more. We'll be right with you!
GARAGE DOOR PARTS
A garage door system is a complex machine full of numerous individual parts working together. Each part has a role to play in the safe and smooth opening and closing function of your garage door. If one part wears down or breaks completely, our team can step in and help! Contact us if you need garage door repair on any of the following parts:
Garage Door SPRINGS
Garage door springs play a crucial role in helping you and your opener lift the garage door with ease. As these springs are responsible for supporting the weight of the door, it is essential to get them repaired promptly to avoid any injuries caused by the door falling, damage to the opener, or slack in the cables. We also recommend having them checked regularly to ensure that the door is properly balanced. Proper balance of the door will reduce the need for repairs and make it light and easy to lift.
SAFETY EYES
It can be incredibly frustrating when you are unable to close your garage door. In accordance with UL 325 regulations, any opener produced after 1993 must have functioning safety eyes. If your door is not opening or closing due to damaged garage door sensors, a basic alignment should solve the problem. On the other hand, if you are having difficulty due to sun interference or connectivity issues between the opener and sensors, our technicians can inspect the wiring and safety eye integrity to help resolve the issue.
KEYPADS
Similar to remote controls, keypads are vital to let you in and out of your garage. If a simple change in batteries won't work to restore the functionality of your keypad, it may be best to call a technician.
REMOTES
A functioning garage door remote is crucial if you have an automatic garage door opener. Without a working remote control, it might be difficult for you to open or close your garage door.
OPENERS
You'll know your garage door opener needs attention if it starts to operate erratically, becomes loud, or fails the safety reverse test.
LOGIC BOARDS
This is the heart of your garage door opener. Without it, it will be difficult for the garage door to function as it should.
TRACKS
Each garage door comes with a set of tracks that may not work universally. Get a professional to get your system checked. If garage door tracks are unlevel or not tapered correctly, they can cause binding or cause the cables to come off the door.
CABLES
This part of your garage door system allows you to easily open the door as they transfer energy from the springs to the door. This is also what carries all the weight of the garage door. These should be tight, with no kinks, or frayed.
HINGES
This part connects the different sections of the garage door, keeping them together. These should be lubricated to prevent a noisy door and checked for bends or cracks to prevent damage to the door sections.
EXTENSION SPRINGS
These springs compensate for the weight of a 1-piece garage door to make them simpler to open or close.
ROLLERS
These are the wheels that help guide the overhead door as it goes up and down the vertical and horizontal track system. We recommend our 100k cycle nylon rollers, as they are maintenance-free, and designed to keep the door from being noisy.
FREQUENTLY ASKED QUESTIONS
When should a garage door be repaired?
Your garage door will often show signs that it needs some attention. This includes problems in opening or closing, making weird noises, warps, gaps, or malfunctions. Contact us today for garage door repair services.
Can a damaged garage door be repaired?
This depends on the extent of the damage. For minor issues, yes. However, if the damage has compromised the structural integrity of your door, or we're talking about serious damage, then it's best to have panels replaced or a full garage door replacement. Contact us today and we will help you determined whether you need garage door repair services or a new door.
How much does it cost to repair a garage door?
Garage door repair price will depend on several factors including the extent of the damage, the brand, or the quality of the parts needed for the repair.
How long do garage door hinges last?
Again, this may vary depending on how often your door is used. It may also depend on how you care for and maintain your door. Call Iconic Garage Door Services to learn about our maintenance services.
What causes garage door hinges to break?
Hinges and other parts of the garage door system will wear out with use and break if not serviced. Iconic Garage Door Services offers garage door maintenance services as well as garage door repair services.
Can garage door openers be repaired?
For minor issues, garage door openers can be repaired, but it's best to contact a technician for your specific problem.
Can garage door opener remotes be replaced?
Yes, your remote control can be replaced with another one that's made to work with your system if it no longer works, or the remote gets lost.
Why is my garage door noisy?
A noisy garage door is likely caused by loose hardware, parts that need lubrication, or worn rollers. These circumstances usually do not require garage door repair, but a simple lube service. Contact us today to learn more.
Schedule Your Garage Door Repair Appointment Today!
Iconic Garage Door Services provides high-quality garage door repairs you can trust. We pay special attention to your garage door system as a whole, valuing your hardware components, software, and automatic accessories equally. Give us a call for thorough garage door repair near Phoenix, AZ today!